Car rental companies are a godsend.
Just think about it. You don't have to spend heaps of money on buying a car (especially in Singapore where car prices are insanely high), you don't have to commit yourself to a vehicle and can get behind the wheel of many different car models, plus it makes getting around easy and convenient. Get why now car rental companies in Singapore might just be something to seriously consider?
Since Singapore is a small country and the public transport system is efficient and reliable, you may feel like a car isn't necessary. But, there may be times where you'd need one, like when you want to go exploring and drive to places that are off the beaten track – particularly right now when travelling out of the country isn't an option due to Covid. Plus, when you're in the middle of a move, cars do help out a great deal.
From short-term rentals that charge hourly or weekly to long-term packages (not to mention the perks that come with it, too), there's a myriad car rental companies in Singapore that will solve your transportation needs.
1. Avis Singapore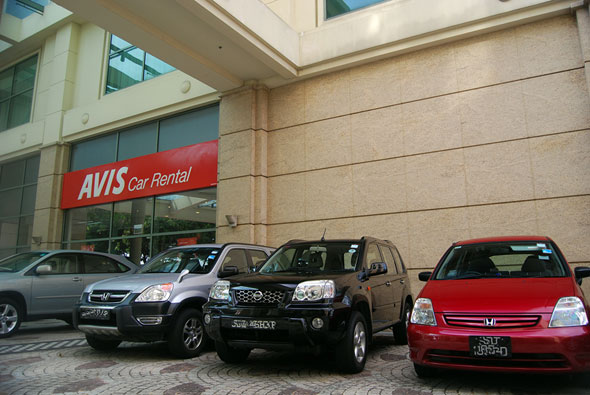 Founded in 1946, Avis is one of the world-renowned car rental brands. In Singapore, it has a fleet of over 500 vehicles, in over 91 different models from 19 car manufacturers. It ensures its car rental experience is stress-free, so whether you need a car for a day, a week, a month or an entire year – you can count on Avis for both short- and long-term car rental packages.
You can find cost-effective rental deals here, too, like the Avis Flex where you can rent a sedan, MPV or SUV for a month and enjoy 20-percent off, so rates start from only $55 a day.
Avis Singapore
Address: 390A Havelock Rd., #01-07, Waterfront Plaza, 169664
Tel: 6737 1668
Opening hours: 9 a.m. to 5 p.m. (Mon. to Fri.); 9 a.m. to 1 p.m. (Sat.)
2. Wearnes Automotive
Here's another car rental company with a long-standing history. Wearnes was established in 1906 and currently holds distributorships and dealerships for a range of premium passenger marques like Land Rover, Jaguar, Volvo, Infiniti and Renault.
It has short- and long-term rentals, with rates starting from $184 a day and going up to $4,300 a month, depending on the type of car. You can drive with peace of mind as it offers insurance, road tax and provides full servicing and maintenance. Tip: Need a car at an ungodly hour? Wearnes does vehicle delivery and pick-up at any time, anywhere.
Wearnes Automotive
Address: 45 Leng Kee Rd., 159103
Tel: 6378 2626
Opening hours: 8:30 a.m. to 7 p.m. (Mon. to Sat.); 10 a.m. to 7 p.m. (Sun.)
3. Tribecar
Check affordability, convenience and flexibility off your list of requirements when you rent with Tribecar. With vehicles in over 600 locations islandwide, this car rental company makes it easy to find a car to rent at any time of day. It charges hourly, starting from as low as $0.54 and offers daily and weekend packages. No membership is needed, too, making it ideal if you're looking to rent short-term.
Since Tribecar is big on enhancing the mobility experience for its community, you can look forward to driving different types of cars. Think economy models like Toyota and Mazda to luxury rides like an Audi A3 and a BMW 216i Gran Tourer.
Tribecar
Address: 51 Ubi Ave 1., #03-30, 408933
Email: enquiries@tribecar.com
Opening hours: 10 a.m. to 6 p.m. (Mon. to Fri.)
4. BlueSG
You've probably seen this adorably petite white car on roads or parked away at car parks in the city centre and housing estates. Launched in 2017, BlueSG is Singapore's first electric car-sharing company with a network of 1,000 vehicles.
This car rental option is available 24/7 and is a one-way service, meaning there's no need to return the vehicle to your starting point. It's also on the affordable side, where a monthly membership starts from $8. What's more? Driving one of its cars is a kind act to the environment because no odour, noise or direct carbon dioxide emissions is produced due to the car's complete reliance on electricity.
BlueSG
Address: 16 Science Park Dr., 118227
Tel: 3163 7800
Opening hours: 24 hours
5. Drive Lah
What sets this car rental service apart from others is that Drive Lah allows you to rent other people's cars for your personal use, whether it's to help you haul your furniture home or to explore places in Singapore that are off-the-grid.
This peer-to-peer car-sharing platform also does its bit for the environment by enabling drivers to share their cars when they don't need them to reduce the number of vehicles on the road. And of course, renting a car from real people comes with real benefits: There's always a variety of cars near you, it's 30- to 40-percent cheaper (rates start from $45 a day) and insurance is taken care of by the company.
Drive Lah
Address: Online only
Tel: 3138 9153
Opening hours: 24 hours
6. BizLink Rent-A-Car
Looking to rent a cheap car or maybe drive a luxury one? BizLink offers rental services featuring a diverse range of car models to match different budgets. If it's a flexible short-term lease that you need, BizLink provides daily, weekly and monthly car rental options that start from as low as $80 a day, $68 a week and $50 a month.
But if you're up for a long-term commitment of six months and more, all you have to do is pay a monthly flat rate, depending on the duration of rent and car type, and you'll be able to enjoy a suite of benefits similar to that of owning your own car.
BizLink Rent-A-Car
Address: 18 Ubi Rd. 4, #01-11, Ubi Car Mall, 408616
Tel: 6285 6616
Opening hours: 9 a.m. to 5 p.m. (Mon. to Fri.); 9 a.m. to 1 p.m. (Sat.)
7. GetGo Carsharing
The largest point-to-point car-sharing service in Singapore, GetGo provides car rentals that are simple, flexible and accessible. It has a plethora of stations across the country, plus it's available 24/7, rain or shine.
When you rent a ride with GetGo, you'll only have to pay for the hours and mileage used, so you don't have to worry about insurance, maintenance and petrol because the company takes care of them. No deposit or subscription is required, and rates start from $3 per hour and $0.40 per kilometre. Wondering what car models it has? You're looking at Honda Shuttle, Toyota Sienta, Mazda 3, SsangYong Tivoli and SsangYong Stavic.
GetGo Technologies
Address: 5 Toa Payoh West., #04-08, Motorway Building, 318877
Email: hello@getgo.sg
Opening hours: 9 a.m. to 6 p.m. (Mon. to Fri.)
8. Ace Drive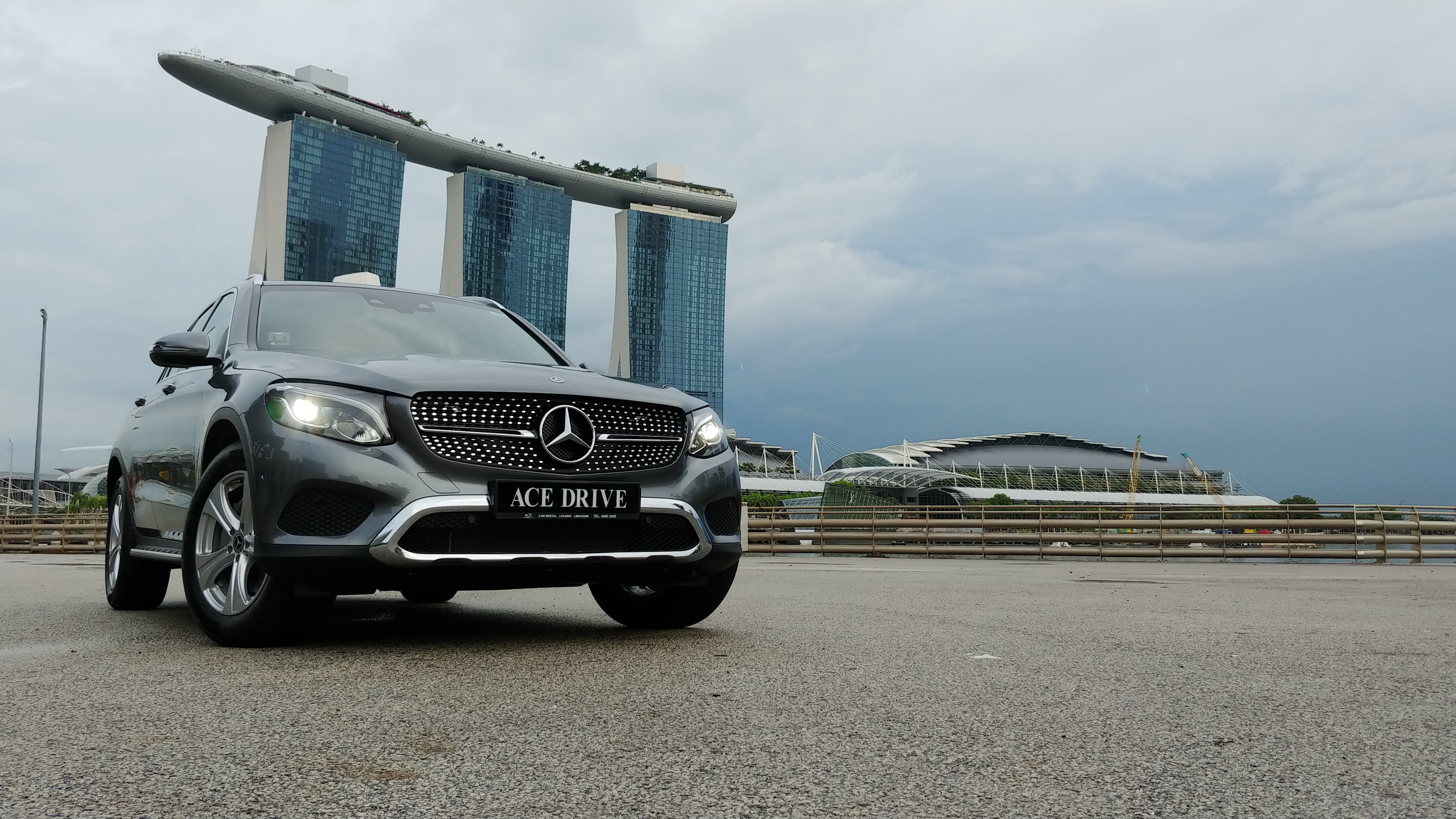 Can't afford your dream car? That's all right. At Ace Drive, you can rent and drive your dream car at affordable rates. From Porsche and Maserati to BMW and Audi, this car rental company offers a huge range of luxury, sports and exotic cars. It offers both short- and long-term packages, perfect for occasions when you need the car just for a day or for a couple of months.
Short-term packages have a minimum one-day rental and rates start from the hour you pick up the vehicle; long-term rental rates are based on a monthly or yearly rental basis that includes car insurance, road tax, maintenance and servicing.
Ace Drive
Address: 50 Ubi Ave 3., #05-06, Frontier Building, 408866
Tel: 6585 5555
Opening hours: 9 a.m. to 6 p.m. (Mon. to Sat.)
9. Lion City Rentals
Apart from your leisure needs, if you're hoping to rent a car to earn some bucks – we're talking about driving for ride-hailing services like Grab and GoJek – Lion City Rentals is your place to go.
With a minimum rental period of one week, Lion City Rentals offers a sizeable collection of cars ranging from Honda and SsangYong to Mazda and Mitsubishi. It features a low deposit fee that's refundable upon lease completion, as well as an all-in-one price where rates start from $46 a day and include all servicing and maintenance, road tax and insurance.
Lion City Rentals
Address: 60 Jalan Lam Huat., Level 4, 737869 / 5 Toa Payoh West., Level 1, Motorway Building, 318877
Tel: 6252 5525
Opening hours: 9 a.m. to 5 p.m. (Mon. to Sat.) / 9 a.m. to 5 p.m. (Mon. to Sat.)
10. Evergreen Rent A Car
With over 50 years of experience in the car industry, Evergreen prides itself on providing the most suitable vehicles for every customer's lifestyle needs. Its leasing packages are flexible, affordable and come with a wide variety of cars to choose from. Some include a Toyota Camry 2.5A and Toyota Wish 1.8A for short-term rentals, and a BMW 5 Series and Mercedes Benz C Class for long-term leases. All of its vehicles come with insurance coverage and a 24-hour emergency hotline should the need for help arise.
Evergreen Rent A Car
Address: 159 Sin Ming Rd., #01-07, Amtech Building, 575625
Tel: 6459 0990
Opening hours: 9 a.m. to 6 p.m. (Mon. to Fri.); 9 a.m. to 12 p.m. (Sat.)
11. ComfortDelGro Rent-A-Car
Not only is ComfortDelGro Singapore's leading taxi company, it also provides car rental services on a daily, monthly and long term basis. Its large selection of cars range from sedans to MPVs and SUVs and come in models like Honda, Nissan, Mercedes, BMW and Audi.
Short-term daily rates start from $118 a day, while long-term leases start from $1,400 a month, depending on the type of car and rental period. All rental prices include vehicle insurance, maintenance and unlimited mileage, too.
ComfortDelGro Rent-A-Car
Address: 205 Braddell Rd., 579701
Tel: 6882 0882
Opening hours: 8 a.m. to 5:30 p.m. (Mon. to Fri.); 8 a.m. to 12:30 p.m. (Sat.)
By Jayme Chong, August 2021
Don't miss out! Like our Facebook page and follow us on Instagram. Sign up for our e-newsletter, too!
More on The Finder:
Transport Services In Singapore: Drive Your Worries Away With This Van Hire Site
Here's How Non-Singaporeans Can Get Access To Singapore's HOT Property Market
10 EFFECTIVE Ways To Save Water And Money