Plastic Free July is a global movement that encourages millions of people to be part of the solution to reduce plastic pollution.
According to the World Wide Fund for Nature (WWF), one-third of plastic waste ends up in nature. What's worse, over a 100 million tonnes of plastic is produced yearly. If things stay the way they are, the ocean will contain one tonne of plastic for every three tonnes of fish by 2025.
Whilst ditching plastic straws is a step in the right direction, it does little to reduce plastic pollution as a whole. More sustainable solutions that reduce overall plastic use would be better in ensuring environmental sustainability – which is why we are applauding these 6 dining establishments that are reducing their use of single-use plastic.
Be plastic-free this July and join these establishments in their no-single-use plastics journey!
1. SaladStop!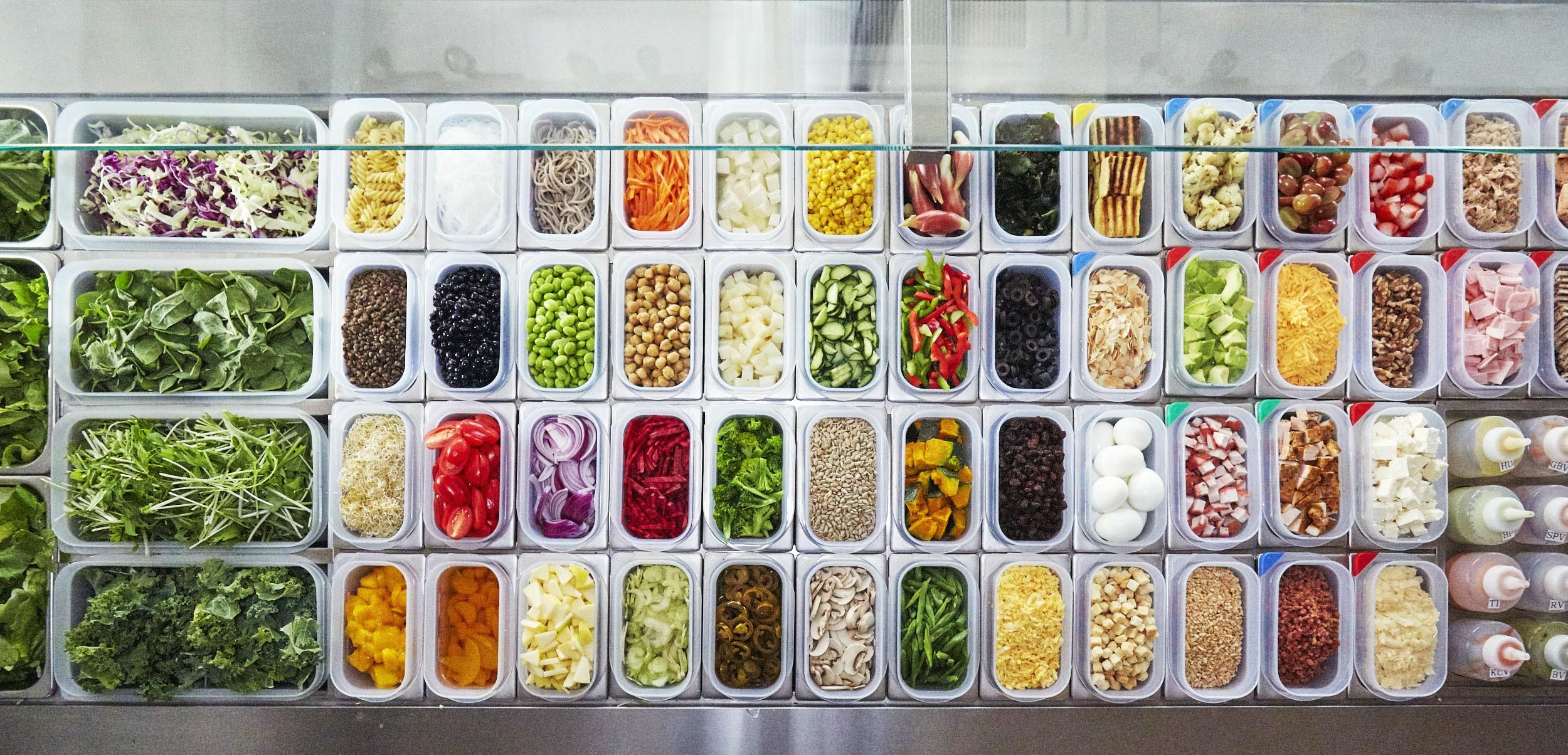 You'll have a peace of mind when dining here not just because of the healthy food – the eatery has made several changes concerning its plastic consumption. By switching from plastic to kraft bowls for its takeaway grain bowls in October 2018, SaladStop! has already saved more than 9,000 plastic bowls. Paper straws are only available upon request, its cups are lid-less and you'll get a discount off your order if you bring your own reusable packaging. Any remaining plastic used in stores is made from 80-percent recycled plastic. Metal straws are also sold (Bonus: They're in unicorn shade!) as well as collapsible cups.
SaladStop!
Address: Multiple locations
Tel: See website
Opening hours: See website
2. Udders
This Singaporean brand creates artisan ice cream with no artificial flavouring, colouring or sweeteners and has unique flavours such as Mao Shan Wang (Durian), Lychee Martini and Champion Chendol. It aims to be single-use-plastics-free by 2030 and has already begun its efforts by replacing plastic spoons with wooden ones in all of its outlets. And, if you're dining in-doors, you'll get metal cutlery. Straws are also no longer provided and all plastic cups have been replaced with paper cups.
Udders
Address: Multiple locations
Tel: See website
Opening hours: See website
3. NamNam Noodle Bar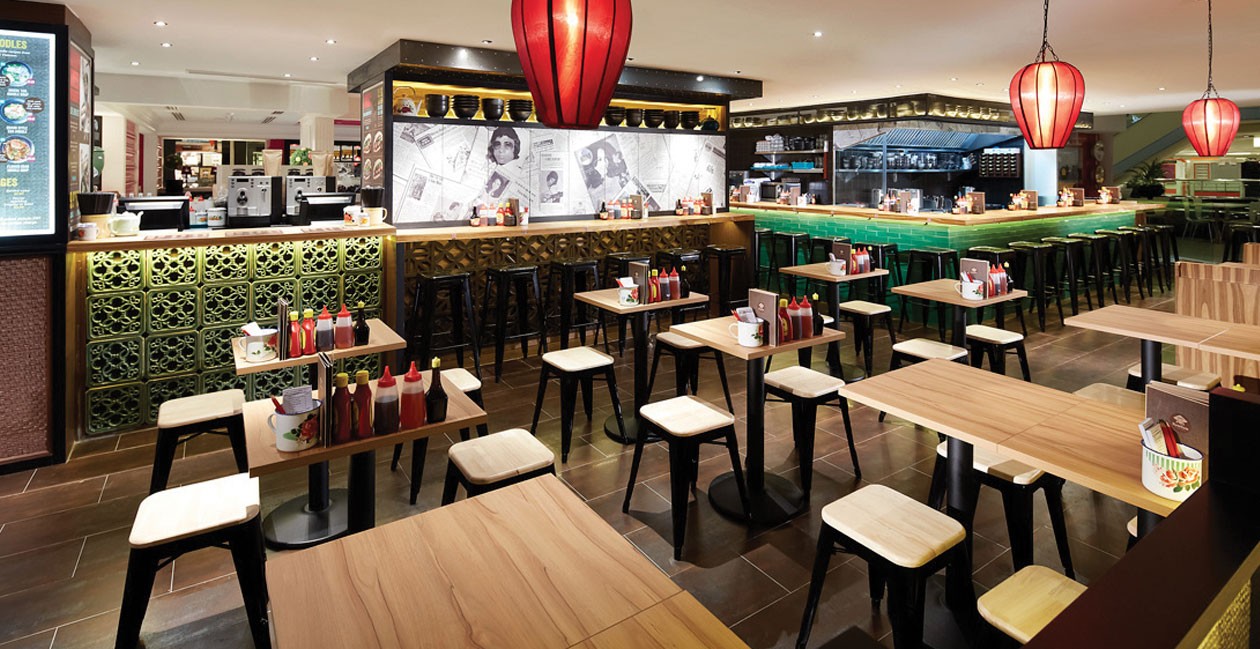 NamNam is working on its own eco project and have made pledges to go plastic-free or to use 100-percent sustainable packaging in its Singapore outlets. Compostable straws, which are only available upon requests, are used instead of plastic. Also, the sauce bottles you get on the tables have been changed from plastic to glass. NamNam will waive your takeaway charge if you bring your own reusable container or your own tumbler for your morning coffee. You could also bring your own reusable bag or buy one from its outlets. Even the napkins used here are made from 100-percent recyclable materials and are only available upon request, so take only what you need to avoid wastage.
NamNam Noodle Bar
Address: Multiple locations
Tel: See website
Opening hours: See website
4. Plain Vanilla Bakery
Whether your weakness lie in pretty cupcakes or good old-fashioned cakes, it's hard to resist the tasty bakes here. Plain Vanilla is a brand that believes in environmentally conscious, green practices. Only stainless steel straws are used in all of its outlets and no straws are used for takeaway cold drinks. Instead, drinks are packed in a paper cup lined with PLA, a plant-based plastic alternative, with a sip lid.
Bring your own water bottle and get free refills at the water dispenser or buy the artisan water sold here, which is packaged in glass bottles. You'll get a discount if you bring your own takeaway cup or lunchbox. Plain Vanilla's takeaway packaging is made of paper, sugarcane, or other fully-biodegradable materials. The bakery also uses reusable beeswax wrap – instead of plastic wrap – to store baked goods.
Plain Vanilla Bakery
Address: Multiple locations
Tel: See website
Opening hours: See website
5. Tadcaster Hospitality
This company runs six dining establishments in Singapore – BQ Bar, Molly Malone's, Cafe Melba Goodman, Cafe Melba Mediapolis, Cafe Melba Mount Sophia and The Exchange. Its eateries have stopped using plastic straws since late 2017 and paper straws are available upon request. Restaurants under Tadcaster Hospitality now only use biodegradable takeaway containers and cutlery and have also introduced recycling bins for glass bottles. Like many other establishments on this list, if you bring your own containers or thermos, you'll get a discount on your order.
Tadcaster Hospitality
Address: 56 Circular Rd., Level 3, 049411
Tel: 6533 3491
Opening hours: 9 a.m. to 6 p.m. (Mon. to Fri.)
6. Lo & Behold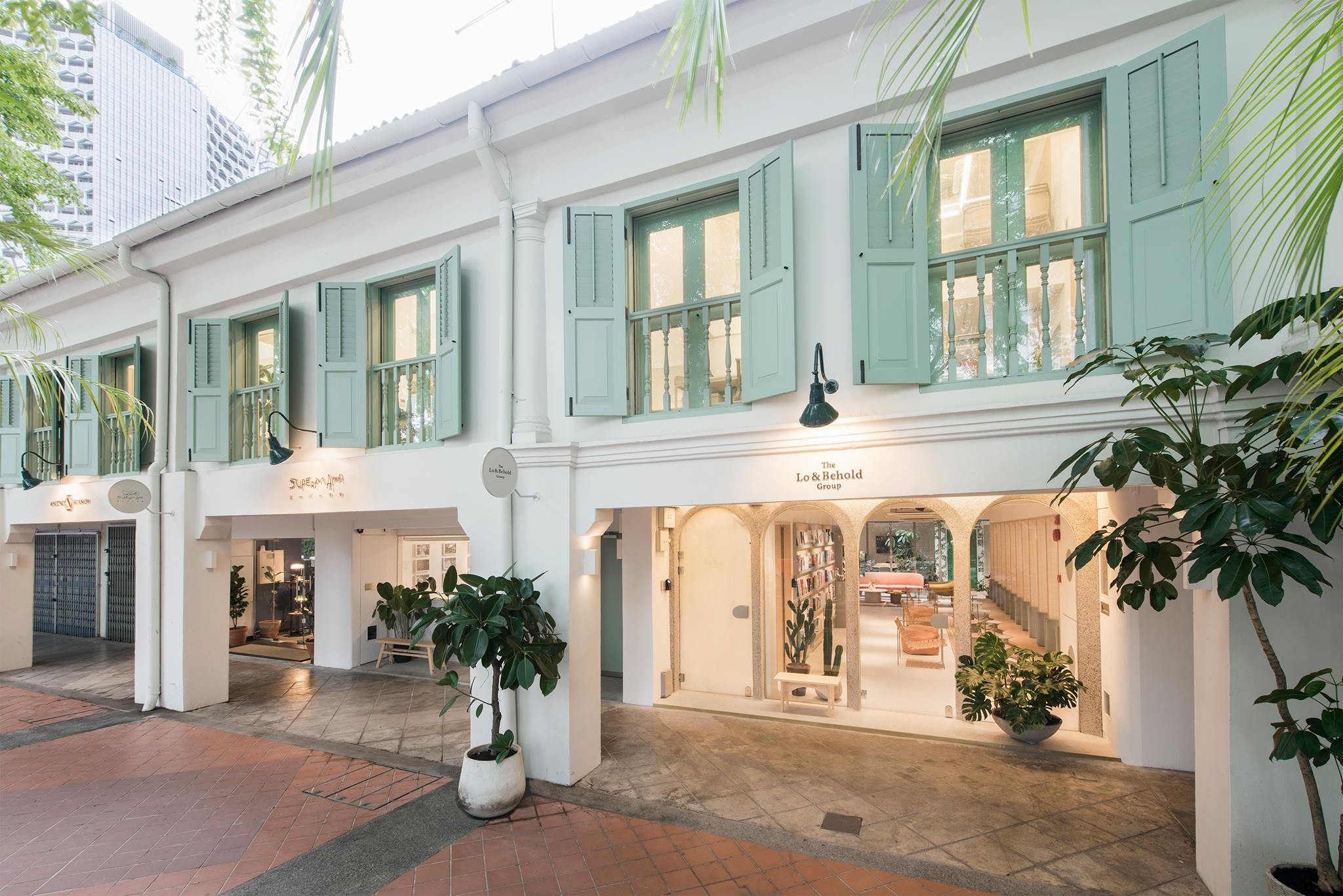 The venues under this hospitality group include Odette, Loof, OverEasy, The Black Swan and Tanjong Beach Club. All restaurants and bars under this group no longer use plastic cutlery and all disposable packaging have been changed to Bagasse (a bio-degradable packaging made from sugar cane) bowls since October 2018. They are also on track to its goal of reducing all plastic usage to zero by 2030.
Lo & Behold
Address: 267 Beach Rd., 199545
Tel: 6338 8035
Opening hours: 24 hours (Mon. to Fri.)
Originally by Balvinder Sandhu, June 2019 / Last updated by Sabrina Ng
Don't miss out! Like our Facebook page and follow us on Instagram. Sign up for our e-newsletter, too!
More on The Finder:
The ULTIMATE Guide To Thrift Stores In Singapore For Second-Hand Clothes, Bags, Furniture And More
Straight From The Source: THE Go-To Place To Buy Affordable, Organic And Sustainable Foods In Singapore
Guide To Coney Island: Singapore's HIDDEN Green Sanctuary