1. Christmas Mega Safe Brunch At Sofitel Sentosa
As the French say, embrace your joie de vivre (enjoyment of life) this holiday season with Art de Noel at Sofitel Sentosa. Escape from the city life in this season of merry-making where you can expect spectacular spread of traditional holiday classics. From show-stopping buffet spreads at Kwee Zeen Restaurant to scintillating wine pairings at The Cliff, there's something for everyone this holiday season at Sofitel Singapore Sentosa Resort & Spa.
What you cannot miss? The Christmas Mega Safe Brunch at Kwee Zeen Restaurant, aptly named for its jaw-dropping buffet spread. Headlining the indulgent lineup is the freshest seafood on ice, free-flowing pan-seared foie gras, briny caviar and roasted classics such as turkey and tomahawk. In addition, those with a sweet tooth will be glad to visit the fully decked-out dessert counter, complete with chocolate fondue, log cakes and more!
Christmas Mega Safe Brunch At Sofitel Sentosa
Address: 2 Bukit Manis Rd., Sentosa, 099891
Date and time: See website
Price: See website
2. International Chefs Summit Asia (ICSA)
Inspired by Charles Dicken's Tale of Two Cities, International Chefs Summit Asia 2021 brings "A Tale of Two Cities": a two-day virtual extravaganza celebrating the best of Singapore and Taiwanese cuisine. The event, held virtually and simultaneously between Singapore and Taipei, brings together 14 award-winning chefs from both countries.
Through the seven live-streamed sessions hosted by Miele's in-house chef and MasterChef Asia finalist, Lennard Yeong, ICSA 2021 is a unique experience not to be missed! Moreover, attendees will get the best seat in the house, with up-close opportunities to pose questions directly to the chefs during the virtual showcases.
The dishes created by the chefs will be presented to attendees as do-it-yourself kits sent to your homes – which means that you will get the chance to complete the dishes alongside the chefs in real-time! If that sounds stressful, fret not. A recorded version of the live stream will also be made available exclusively to attendees, not just as a memento but as an invaluable resource for true foodies to reference in their personal culinary journey.
International Chefs Summit Asia 2021
Address: Virtual only
Date and time: 18 and 19 December 2021
Price: See website
3. RIMOWA Holiday Campaign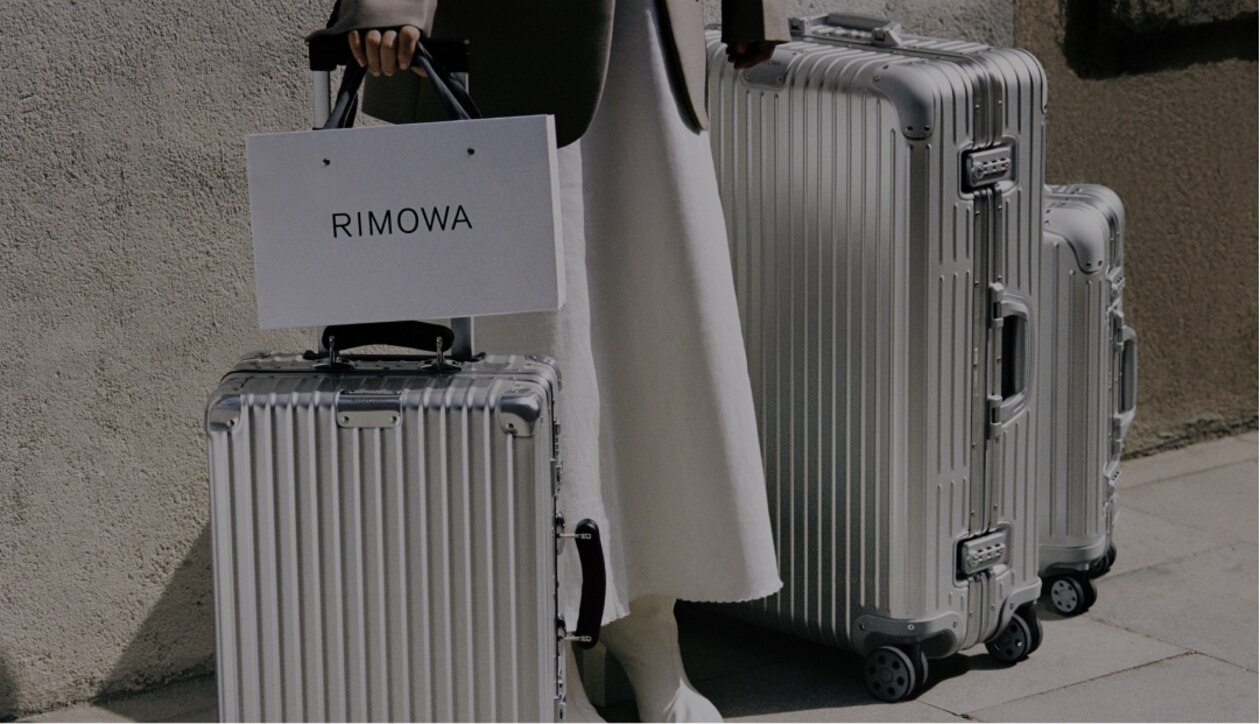 Looking for a gift for a loved one this holiday season? With the Vaccinated Travel Lanes gradually being implemented, travelling is once again back on everyone's minds. But before you book that getaway, take a look at RIMOWA's latest holiday collection: "Resilience is a Gift", and grab yourself that perfect carry-on!
Inspired by humanity's capacity to withstand and flourish, even in the most unprecedented of circumstances, RIMOWA's new campaign features a series of vignettes that showcases its aluminium pieces as hardy companions, built to withstand a lifetime of movement. The campaign brings back beloved Original and Classic suitcases at various stages of its lifelong journeys.
Whether you're preparing for a long-haul flight, or just a short drive to reunite with loved ones – RIMOWA's selection of suitcases and bags will ensure a seamless travelling experience for all.
RIMOWA
Address: Multiple locations
Tel: See website
Price: See website
4. Christmas Wonderland 2021
Grab your cameras and head down to Gardens by the Bay this Christmas for a photo op you simply cannot miss. After a virtual hiatus in 2020, Christmas Wonderland is back in full physical glory this year – and it's better than ever. Embark on a tropical Christmas adventure and be dazzled by nine magical light displays, including the brand new Spalliera from Italy.
The Instagrammable locations don't just stop there. Head over to La Casa di Santa Claus for a special photo opportunity with Father Christmas himself! Moreover, those wishing for added holiday cheer can watch magical lights dancing to festive tunes in the Garden Rhapsody light and sound show.
For all your Christmas shopping needs, check out Mistletoe Alley Market for unique gifts for your loved ones. With participating merchants such as Goodwood Park Hotel and Sofnade, there's sure to be a gift for everyone.
Christmas Wonderland 2021
Address: 18 Marina Gardens Drive, Gardens by the Bay, 018953
Date and time: 3 December 2021 to 2 January 2022, 6:30 p.m. to 10:30 p.m. (Hourly sessions in between)
Price: $7 to $10 (Adult), $5 (Child). Adult price based on date of purchase, more information can be found here.
5. A Universal Christmas At Universal Studios Singapore
Here's one we know the little ones will be sure to enjoy! This December, Universal Studios Singapore presents A Universal Christmas – a festive experience that will delight both child and adult. In addition to the thrilling rides, you cannot miss out on the Rockin' Railway Train, where you'll get to meet the cast of Illumination's Despicable Me and characters from Shrek!
For sights to remember, follow the Universal Rockin' Railway and be amazed by blockbuster-inspired Christmas trees. Furthermore, you can go holiday shopping at the first-ever Festive Market and stand a chance to win lucky-draw gifts in A Universal Christmas Giveaway.
Stand a chance to win from over $20,000 worth in prizes in this not-to-be-missed giveaway! These include a stay at the Beach villas, Equarius Hotel or Hotel Michael. Note that every $38 you spend in the park entitles you to one lucky draw ticket.
A Universal Christmas
Address: 8 Sentosa Gateway, Resorts World Sentosa, 098269
Date and time: 25 November 2021 to 2 January 2022
Price: See website
6. Changi Festive Village
The Changi Festive Village is back this year with more fun-filled activities for the entire family. Whether you're travelling or not, Changi Festive Village promises a "trip around the world" with interactive decor featuring a Japanese onsen, the Great Wall of China and even a safari! Furthermore, the shutterbugs have to stay and catch the Christmas-themed light shows projected on the iconic Rain Vortex every hour between 7:30 and 10:30 p.m.
For those that want to experience something different, why not try out Glamping by the Runway? Enjoy a one-of-a-kind "camping trip" at Changi Airport's Terminal 4, complete with queen-sized air beds, portable air-conditioning and even charging points. Pro tip: Try to wake up early and catch an uninterrupted view of the sunrise over the horizon.
The fun doesn't just end there. Explore the Dino Carnival, with activities like an indoor Go-Kart and lots of dinosaur-themed games. Top your visit off by racing your friends and families along the Changi Airport Park Connector, Singapore's longest lighted Park Connector! With routes ranging from two to 21 kilometres, this is the perfect activity for the whole family.
Changi Festive Village
Address: 78 Airport Blvd., Singapore Changi Airport, 819666
Date and time: 26 November 2021 to 3 January 2022
Price: See website
7. Snow City Ice Hotel
Who said you can't have a white Christmas in Singapore? Snow City presents Singapore's first Ice Hotel Gallery experience just in time for the school holidays and festive season. This new highlight is to be certified as "Singapore's First Ice Hotel Gallery Experience" by the Singapore Book of Record and features sculptures and furniture carved entirely out of ice!
The Ice Hotel Gallery experience transports visitors to the Arctic Circle without having to leave their homes in the tropics. Set in an environment that simulates ice hotels found in Finland, Norway or Sweden (with temperatures measuring at a frosty negative five degrees Celsius!), this immersive attraction is an instant getaway to a Nordic wonderland.
Guests can lounge at the Ice Bar, fully furnished with chairs, couches and tables fashioned out of entire blocks of ice! In addition, you can also marvel at the intricate ice sculptures carved by local award-winning artisan Jeffrey Ng, depicting scenes with animals, flora and fauna.
Snow City Ice Hotel
Address: 21 Jurong Town Hall Rd., Snow City Building, 609433
Tel: 6560 2306
Opening hours: 10 a.m. to 5 p.m. (Tue. to Fri.); 10 a.m. to 6 p.m. (Sat. and Sun. + PH)
Admission: See website. Tickets can be purchased from the Snow City website here or via Klook (SingaporeRediscover Vouchers).
8. An Enchanted Christmas With Capitol Singapore & CHIJMES
Rediscover iconic landmarks in Singapore this Christmas and hop on Capitol Singapore & CHIJMES Sidecar Civic District Tour! This exclusive collaboration features the very sidecars that have won the Best Tour Experience at the Singapore Tourism Awards 2019. Embark on a unique one (or two!) hour ride that sets off from Capitol Singapore and rediscover Singapore's local heritage under festive lights. Book your ride here.
Looking for that perfect Christmas gift? Shop from Capitol Kempinski's Christmas Market and browse through an extensive list of specially curated artisan stores for all your Christmas needs! Check off your shopping list with gifts from local artisans and brands including handmade gifts, lifestyle products, exquisite jewellery, accessories, and decorative ornaments.
An Enchanted Christmas
Address: 13 Stamford Rd., 178905
Date and time: See website
Price: See website
9. Festive Feasts At PARKROYAL
What're the holidays without a festive feast? Ring in the holiday cheer with a sumptuous spread and great company at PARKROYAL Collection's Lime Restaurant this year! This delectable spread boasts a lineup of classics like Traditional Baked Turkey, Honey and Citrus Glazed Ham and Roasted Beef Sirloin.
Furthermore, Lime Restaurant has also placed its own twists on beloved Christmas dishes with items such as Baked Turkey with Pineapple Shoyu Sauce, Christmas Ham Pizza, Roasted Salmon Fillet with Baby Potato and Salmoriglio Sauce and plenty more!
Festive Feasts at PARKROYAL
Address: 3 Upper Pickering Street, 058289
Date and time: 26 November 2021 to 30 December 2021
Price: See website
By Sabrina Ng, November 2021 / Images + text courtesy of respective press releases.
Don't miss out! Like our Facebook page and follow us on Instagram. Sign up for our e-newsletter, too!
More on The Finder:
Sustainable Shopping: Go GREEN With These 24 Super Eco Stores
5 COSY Bookstore Cafes In Singapore To Spend Your Lazy Weekends In
Where To Find The Best AÇAÍ Bowls In Singapore For A Healthy Treat